Most of us have noticed the Pinterest changes over the last six months. Pins now have editable titles, an individual pin's page has a new layout, and, most importantly, descriptions have practically disappeared.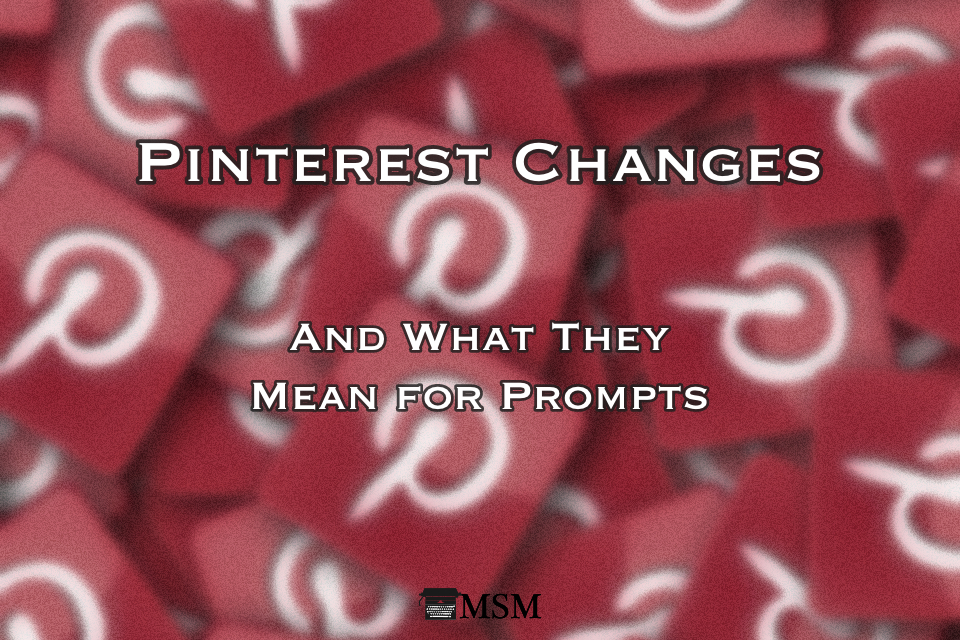 This makes posting anything with a description, like a writing prompt, frustrating.
We at My Storytelling Mind are working on a solution to keep daily prompts happening while making sure everyone can see and read them. Any suggestions you have are, as always, welcome. We do already have most prompts backed up, which means our currently selected solution is rather simple.
To begin with, all currently existing prompts will be posted in the blog, like the prompt update posts we've done before. All the Juicer-powered grids on the website – on the Prompts page and for the Randomizer, for example – still display all descriptions as well.
We'll keep everyone updated through the website here and the Pinterest boards over the next few weeks as we try to make up for Pinterest's new flaws.
Have an idea to make MSM prompts easier to see every day? Let us know!